Fast

,

Easy

and

Affordable


Bail Bonds Services
Latest Reviews as of 05/31/2023:
Extremely helpful and courteous, the family atmosphere here is truly genuine. A stressful situation needed the patience and follow through that these guys delivered. Anthony was awesome!!
The folks here were amazingly helpful and courteous to us, grateful for that. Customer service is stupendous. Thank you!
Thank you so much for helping me Anthony! You have been extremely helpful throughout this entire process and I am very grateful for what you have done for us.
BailSmart is by far the best bail bonds company around! They are fast, efficient, fair, understanding and genuinely want to help you. I only recommend BailSmart!!
Highly recommended I've been out on three bails with them and they been good to me every time five stars!
If you need to get out fast or you need to get someone else out call them fast easy and reliable service.

Newark, Fremont, Union City, Hayward, San Leandro, Oakland, San Lorenzo, Dublin, Pleasanton, Livermore, Castro Valley, Berkeley, Piedmont
San Ramon, Walnut Creek, Concord, Antioch, Benicia, Martinez, Brentwood, Richmond
Stockton, Tracy, Manteca, Lodi, French Camp, Lathrop, Ripon, Mountain House
Modesto, Oakdale, Patterson, Turlock, Ceres, Newman, Salida, Riverbank
About BailSmart Bail Bonds
At BailSmart Bail Bonds we are committed to offering you the lowest possible rates in California while ensuring you receive superior customer service that's fast, and affordable. With a network of Bail Bondsmen throughout California, our 24-hour bail bondsman service extends from Oakland to Sac-Town; The Bay Area and Back Down.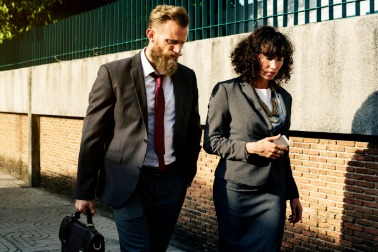 Our mission is to assist in making the bail bond process as smooth and effortless as possible because we understand an experience like this can be scary and confusing. We strongly believe in your Constitutional rights, including your right to bail before trial, and your right to be treated fairly, equally, and with respect. We also uphold the ideal on which our country was founded, that all citizens are innocent until proven guilty.
No matter what county you or your loved one needs our bail agents, we can help by locating any inmate. We have access to all counties with a strong emphasis on the San Francisco Bay Area, Silicon Valley, Sacramento and Central Valley areas. Thanks to our integrated system of agents throughout California there is no real need to visit a physical office. We can handle everything by phone or we can come to you!
Bail Bondsman
Getting arrested is one thing every normal human being might go through at least once in their life. In most cases, it might be due to either a misunderstanding or just a light mistake that you made. Many people that get themselves in such situations are mostly good people, like you or your loved ones, who have obeyed the law most of their lives but happened to find themselves on the wrong side of the law, just that one time. When such a thing happens, it is paramount to get these people out of jail, so that they can come and go about their everyday businesses. You will need the help of professionals to help you take care of securing your or loved one's release from jail within the shortest time possible. This is normally made possible through bails and bonds.
What's the difference between bail and a bond?
These two terminologies are often interchanged when being used. When a person commits a crime and is arrested, they are allowed by law to request for their temporary release before their trial is heard. They can be able to get out of jail by posting bail or obtaining a bond. So what's the difference between these two anyway?
Well, in layman's terms, bail is the money an accused pays to secure their temporary release from jail while a bond is posted on the defendant's behalf to secure their release. This bond is in many cases posted by a bail bond company. This money paid to the court is not in any way a punishment but just collateral that you will appear in court during the trial or hearing and that you will not breach any agreements you made will signing for the bail terms. If you fail, however, to appear in court for the hearing during the set dates, or violate any parts of the conditions which were set for your release, you forfeit your money. Same happens to the bail bond company.
Bail hearing process
After an arrest has been made, your representatives will contact the court and fast track your bail hearing. This usually involves the judge or an authorized court official setting up the bail amount which should secure your release when paid. Some factors are, however, considered when setting up bail terms such as; previous criminal records, ties to the community, or if the accused is deemed to be of risk if released. If your criminal records are clean, your bail process will be quite easy, more so if it is a minor crime. However, if you have some previous issues with the law, or the court finds you a flight risk or risk to the society, the bail might be denied and that's why you may also need to involve the professionals to take care of that for you.
Why do bail bond companies matter?
In most cases, courts can hit you with bail terms which are way beyond your ability to pay at that particular time. Bail bond companies will help you secure your release even though you don't have the cash with you at that moment. The company will benefit by getting the money repaid back to them with some interest on top. The better the company, the better your chances of securing your bond.
Best Bail Bond Company?
Getting yourself in business with a reputable bail bond company will increase your chances of getting bail and securing your release, as soon as possible. There might be so many companies which offer the same services in your town as we do but none matches our reputation. So who are we?
BailSmart Bail Bonds Company
The company began in 2015, serving the Fremont and Santa Rita Jails. Our main areas of specialty include misdemeanors and felonies. We have handled many domestic violence cases in several counties, especially at Fremont, CA, where our main focus at the time of the company's inception was domestic violence. We expanded and are now serving all counties with strong emphasis on Silicon Valley, Sacramento, San Francisco Bay Area, and Central Valley areas.
How we operate
Our belief is, everyone is innocent until proven guilty by a court of law. Furthermore, it is every citizen's right to be treated with respect and given the best services as possible. Most people are law-abiding citizens who just made a mistake. These people are not accustomed to getting arrested or getting booked in county jails. People arrested should also have the right to a bail hearing as soon as possible. Most of our clients are hardworking people who wish to leave jail with dignity before getting back to their businesses.
Getting to have this process done fast and smoothly is often a big challenge to individuals themselves or to under performing companies, and that where we step in. Wherever you are, just give us a call and we shall advise on the next step to undertake. We work round the clock to prevent you, our client, from spending more time than necessary in jail. Our integrated system of agents who can be found throughout California makes it easier for us to work. There will be no need for you to visit a physical office as much of the details can be shared via phone calls. Furthermore, we heed to our clients' calls and can even come to you, whichever way that works best for you.